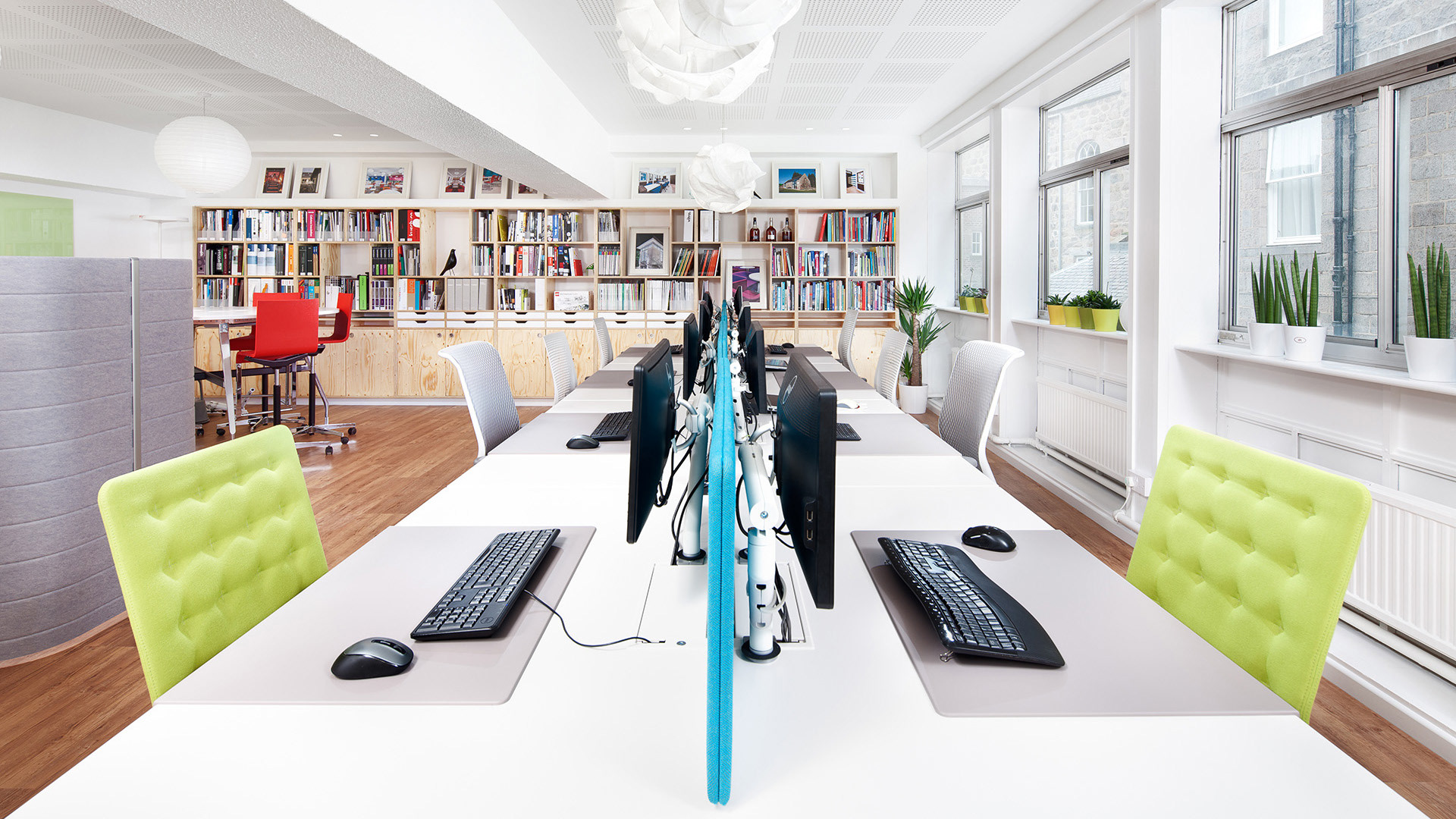 In 2013 JAMstudio decided to relocate from a rural 'home' office to the centre of Aberdeen. Following an increase in commercial work it made sense to base ourselves closer to our current and potential clients.
The existing office had been empty for over 2 years and required a full refurbishment. We decided early in the process that we wanted a space which would accommodate future growth, and these premises were more than 3 times the size of the previous location.
The design of the office was open plan with a variety of alternative work and meeting spaces. This reflected the way we worked with our varied client base, and allowed us to showcase different work styles and a variety of furniture & lighting specification. These spaces included the main 'workbench', the library (with custom designed built in shelving), a high table for impromptu gather rounds, individual study pods, 2 meeting spaces and 2 breakout areas.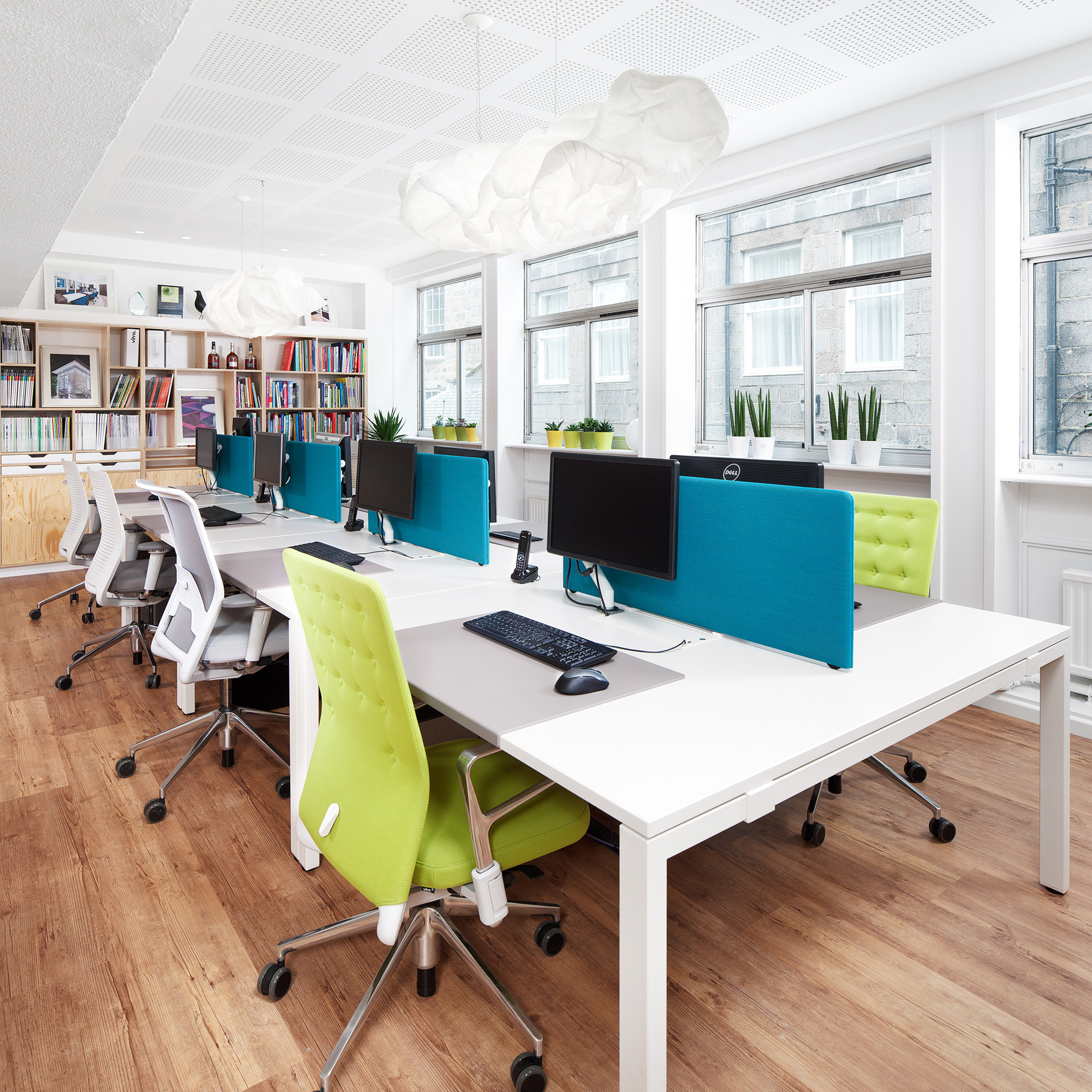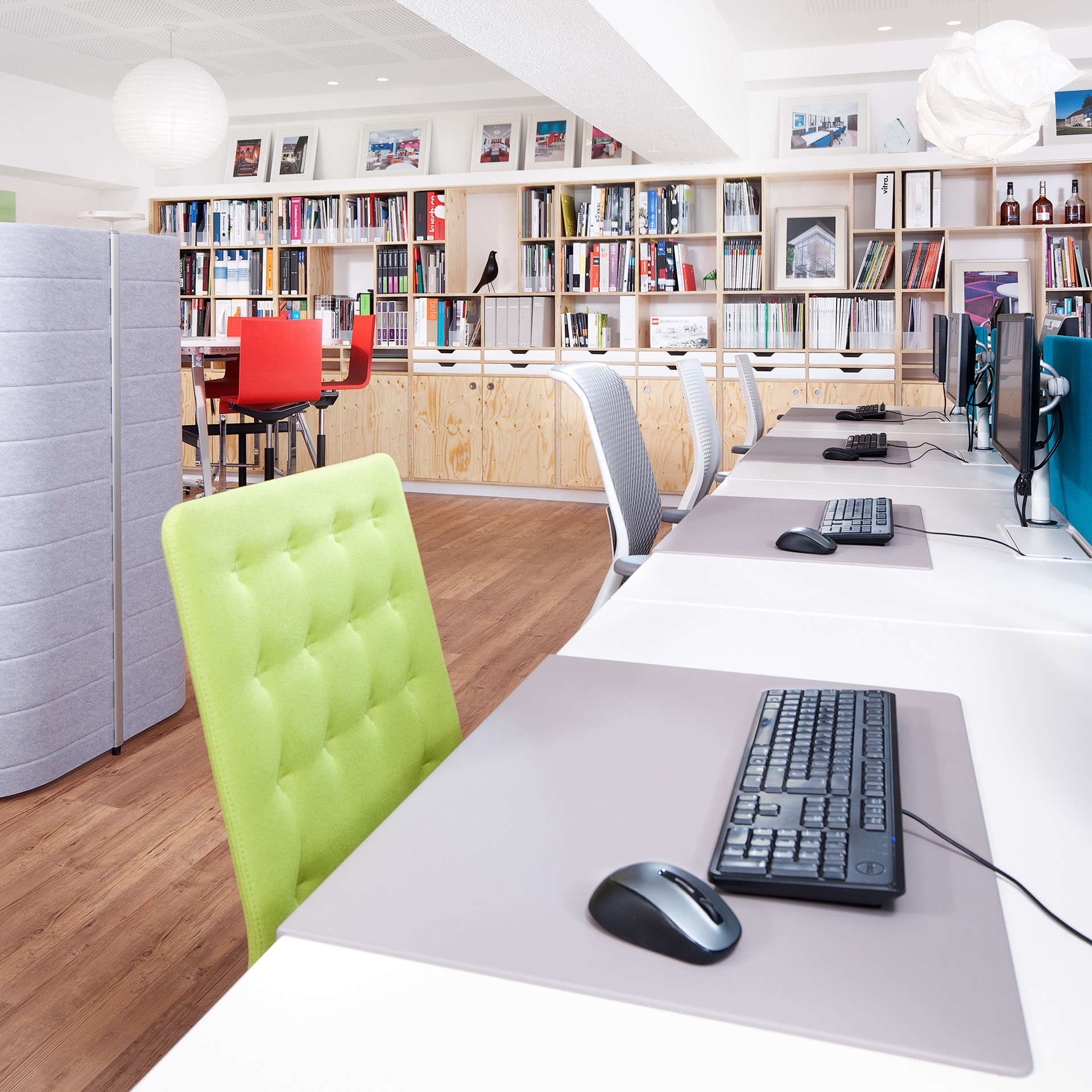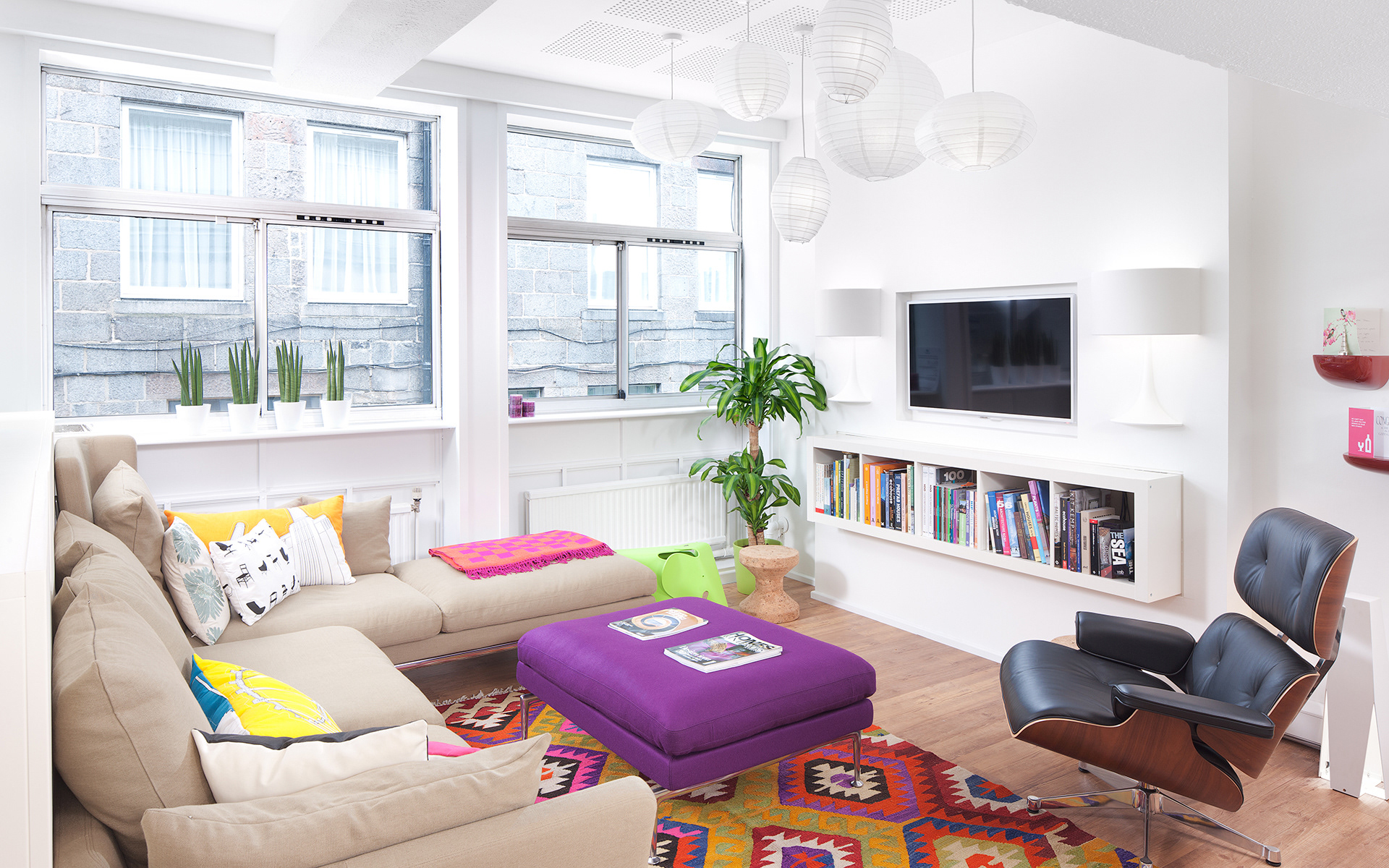 My roles in this project were hugely varied. I was a key part of the strategy team and assisted the directors with business planning, budgeting and marketing for the project. I took a lead role in the design and consents for the scheme, including designing the feature 'library wall' to store samples, project files and office resources.
I was also hands on in the refurbishment itself. We carried out the fitout in 5 weeks and I took on a large amount of the fitting and finishing work drawing on previous experience working on site for a joinery firm. I fitting lighting, installed the kitchen, helped to lay the flooring and decorated the space with other colleagues.
The finished office was a great place to work and the flexible environment was key to its success. To be able to take different sorts of work to different areas really boosted our team and has helped to shape the way I now think about office design.