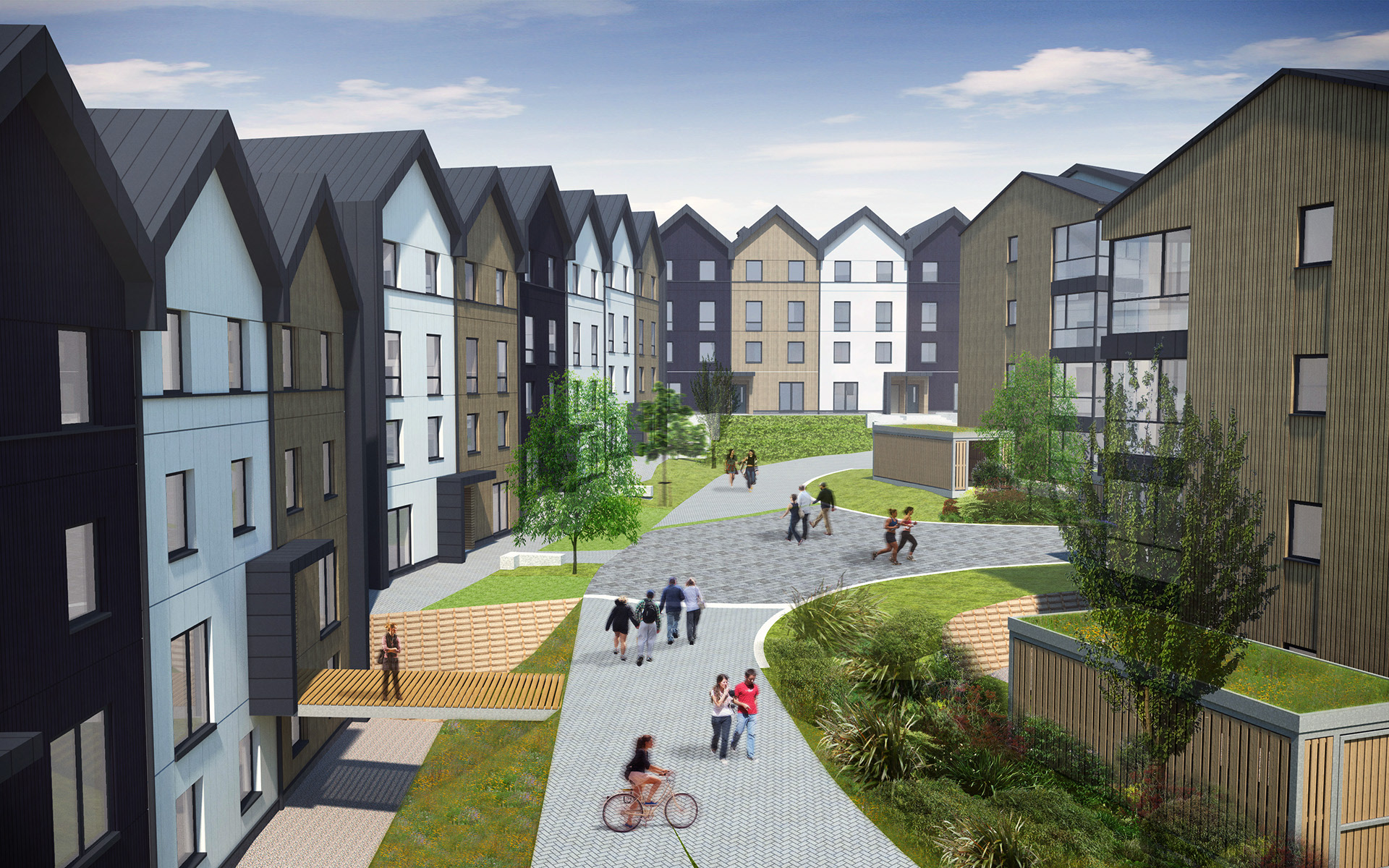 Prior to working on the Durham University project, I was Project Architect for 1,050 on-campus rooms for Falmouth University. This was a large scale project with multidisciplinary design team with our involvement starting at bid stage. At the early stages I worked closely with the Project Director, attending and presenting at dialogue sessions with the university. I was responsible for preparing the bid submission and reserved matters application (approved in February 2017).
The scheme had to navigate key site constraints, including site topography, impact on the ecology of the site, and impact on existing trees on all site boundaries. We achieved this whilst ensuring the Outline Planning Consent development criteria was also met. This including attending design workshops with the University and working with the Cornwall Design Review Panel.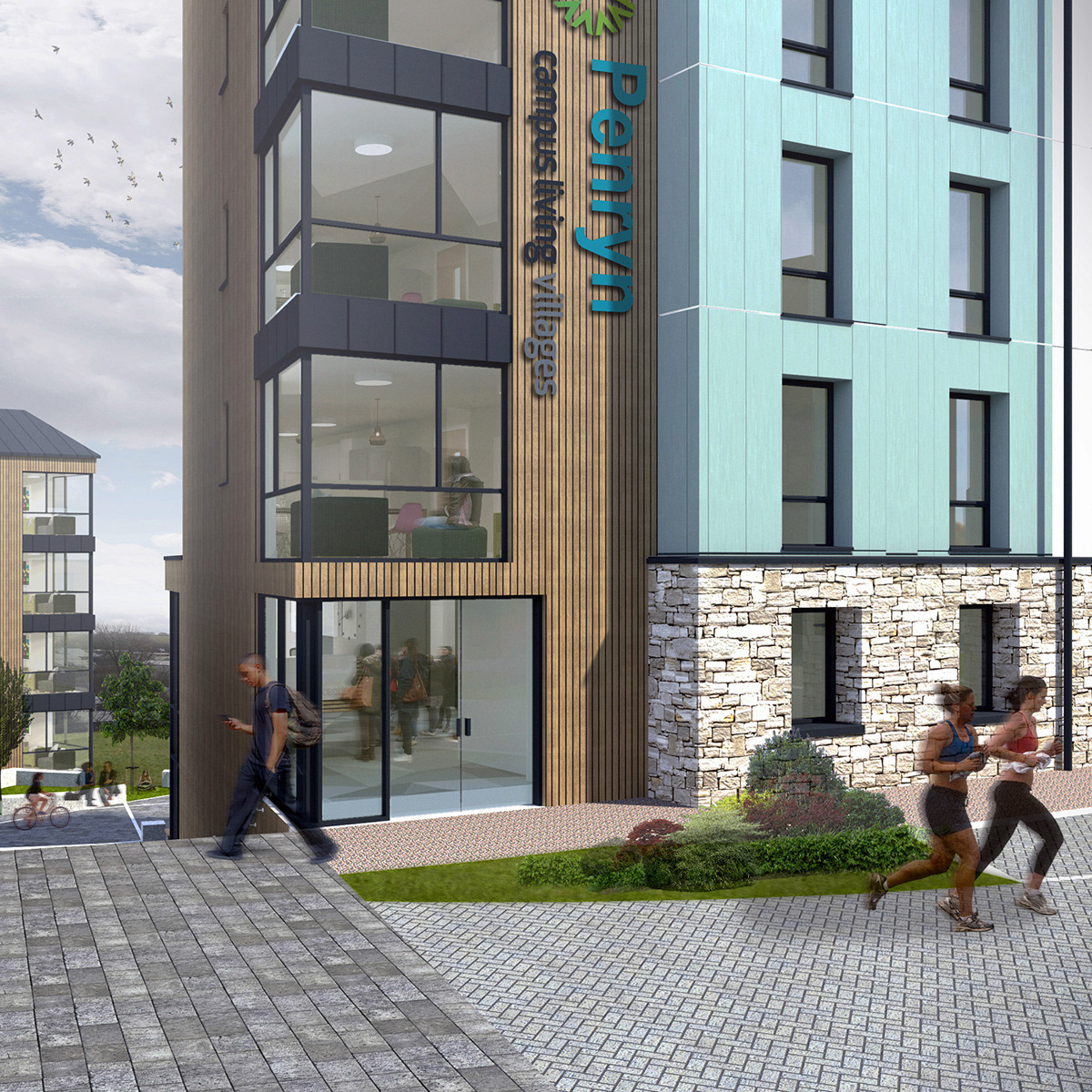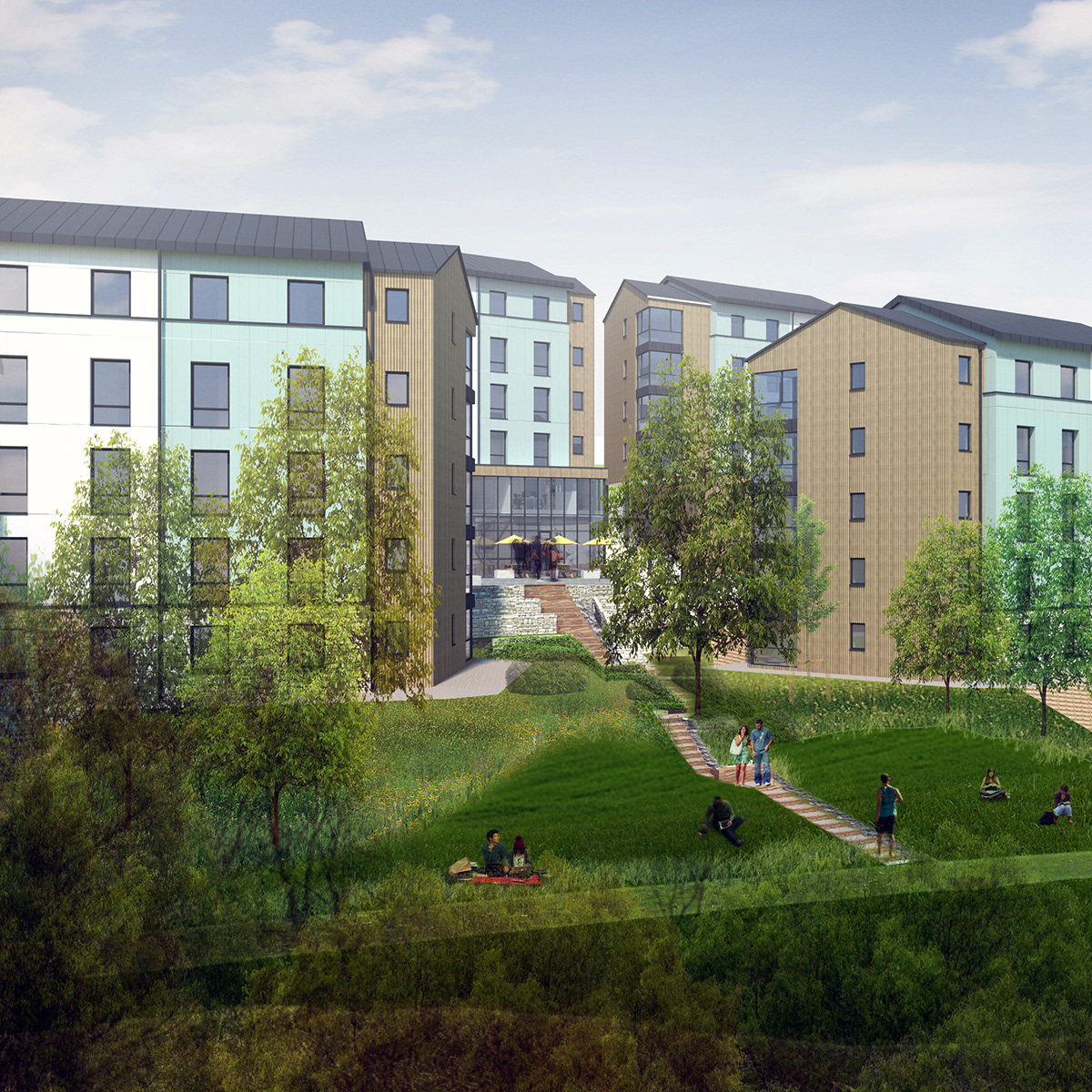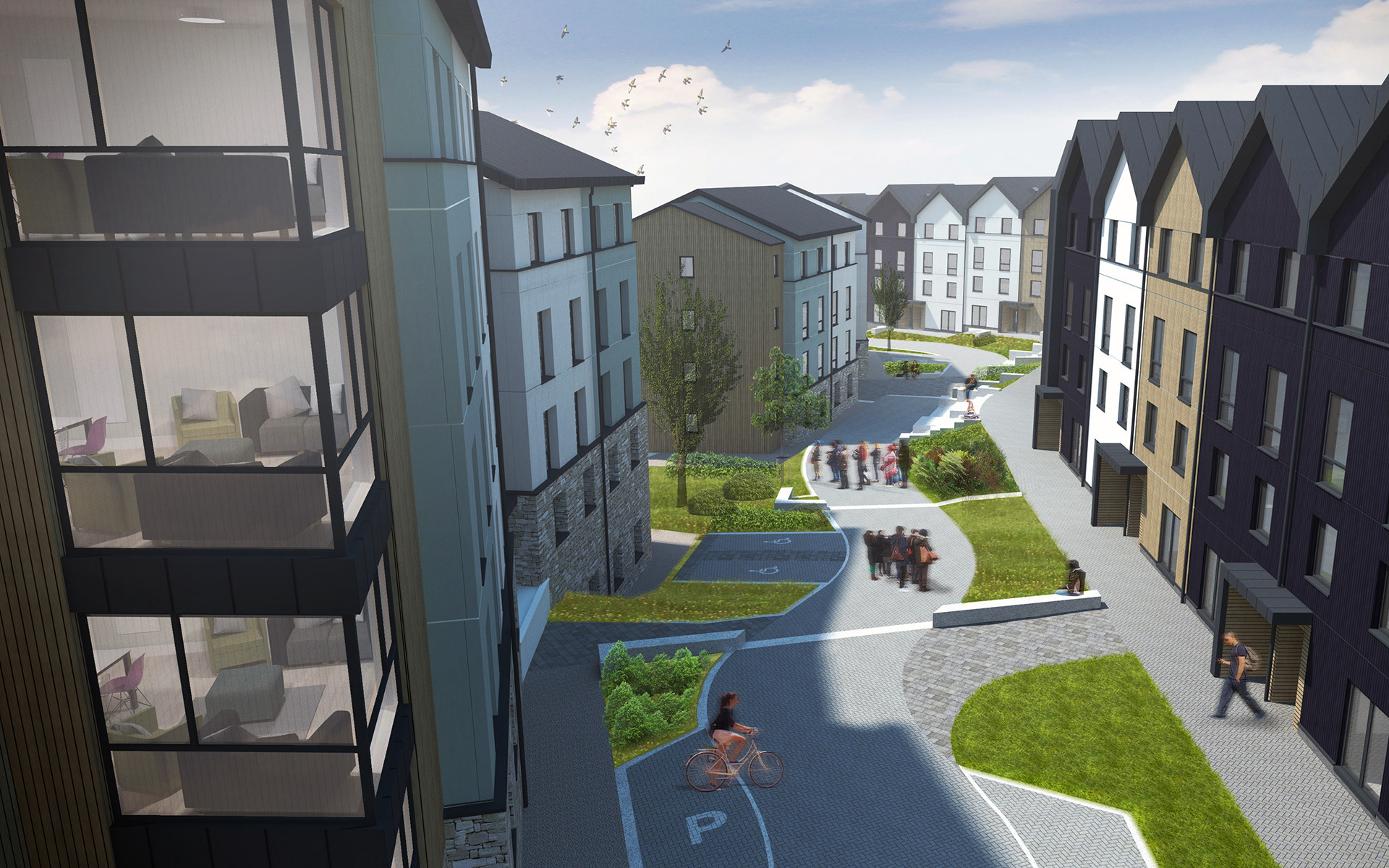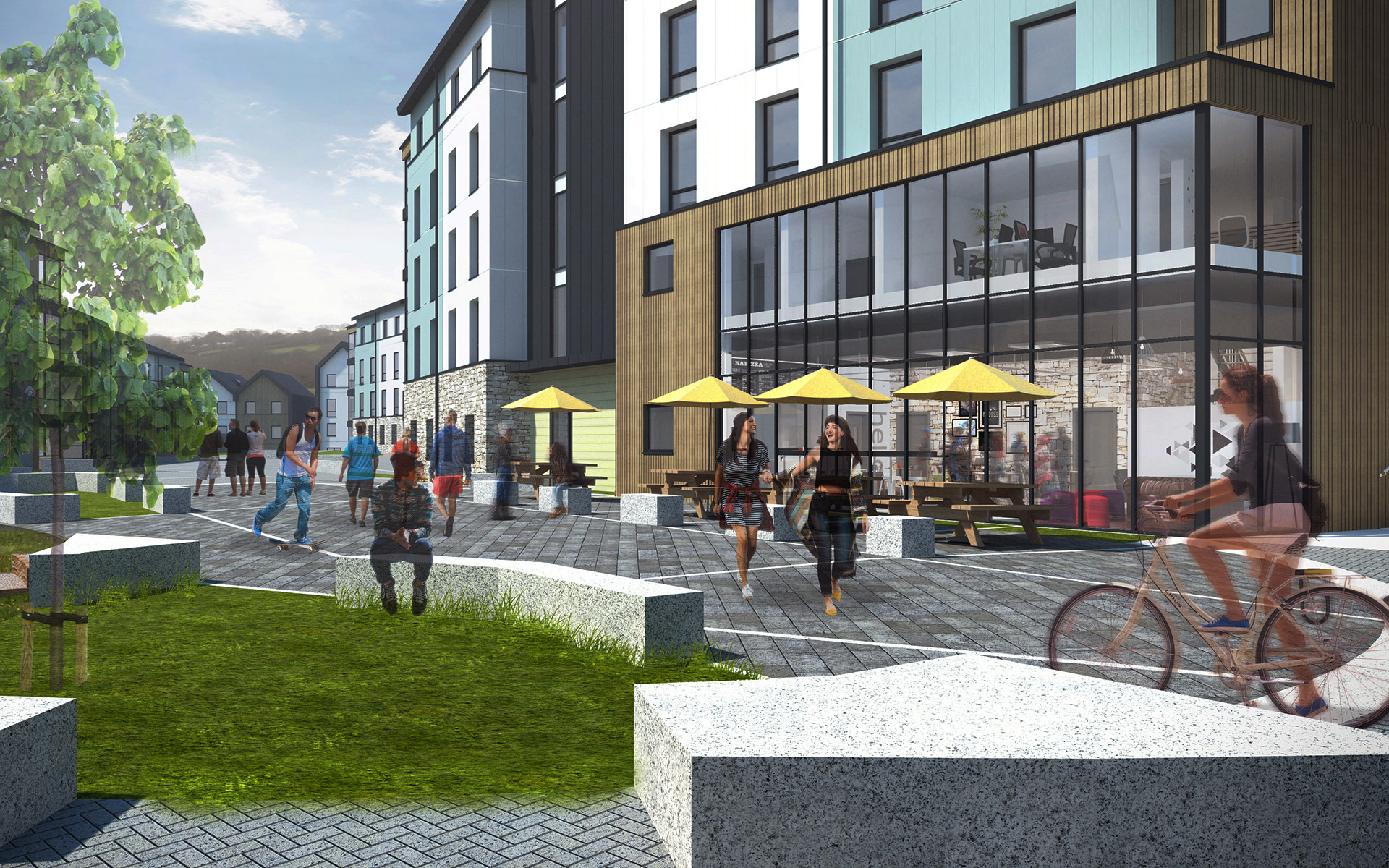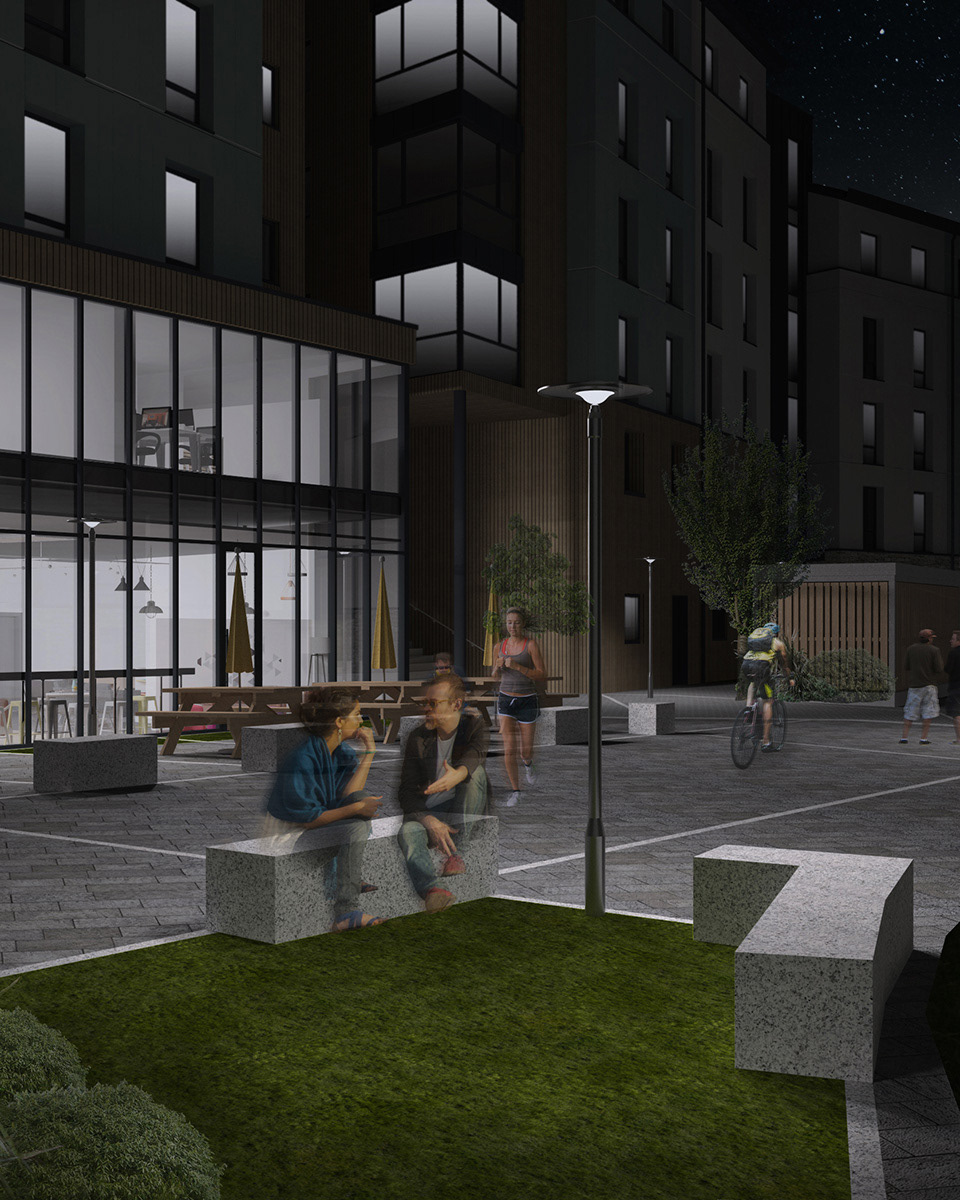 Following the successful planning application, I began to lead the project entirely. This included attending design team meetings, preparing Architect's reports, developing the scheme towards Stage 4/ pricing stage, and responding to queries and design changes from the main contractor. Unfortunately the project went on hold just as we were starting to finalise the Stage 4 scheme which meant I moved onto another project.