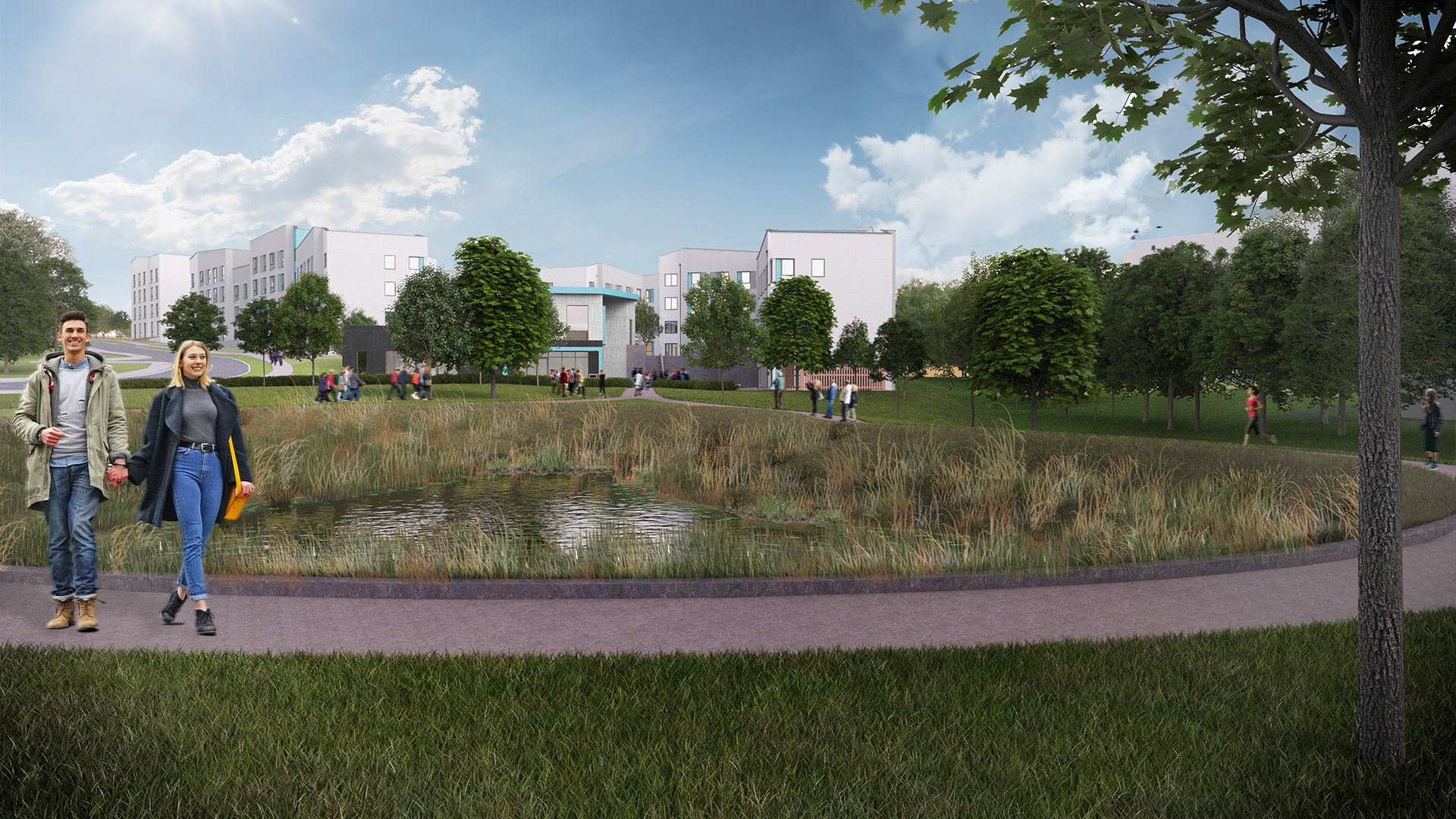 The project I am currently working on at Willmore Iles Architects is for 1,000 rooms on-campus at Durham University. As project architect I am responsible for running our internal team, co-ordinating the designs from structural/ M&E engineers, and responding to technical queries from the main contractor during the pricing period. 
I was a key member of the team which produced the winning OJEU bid submission and successful planning application last year. My involvement included preparation of visuals for both submissions and internal design review alongside our project team.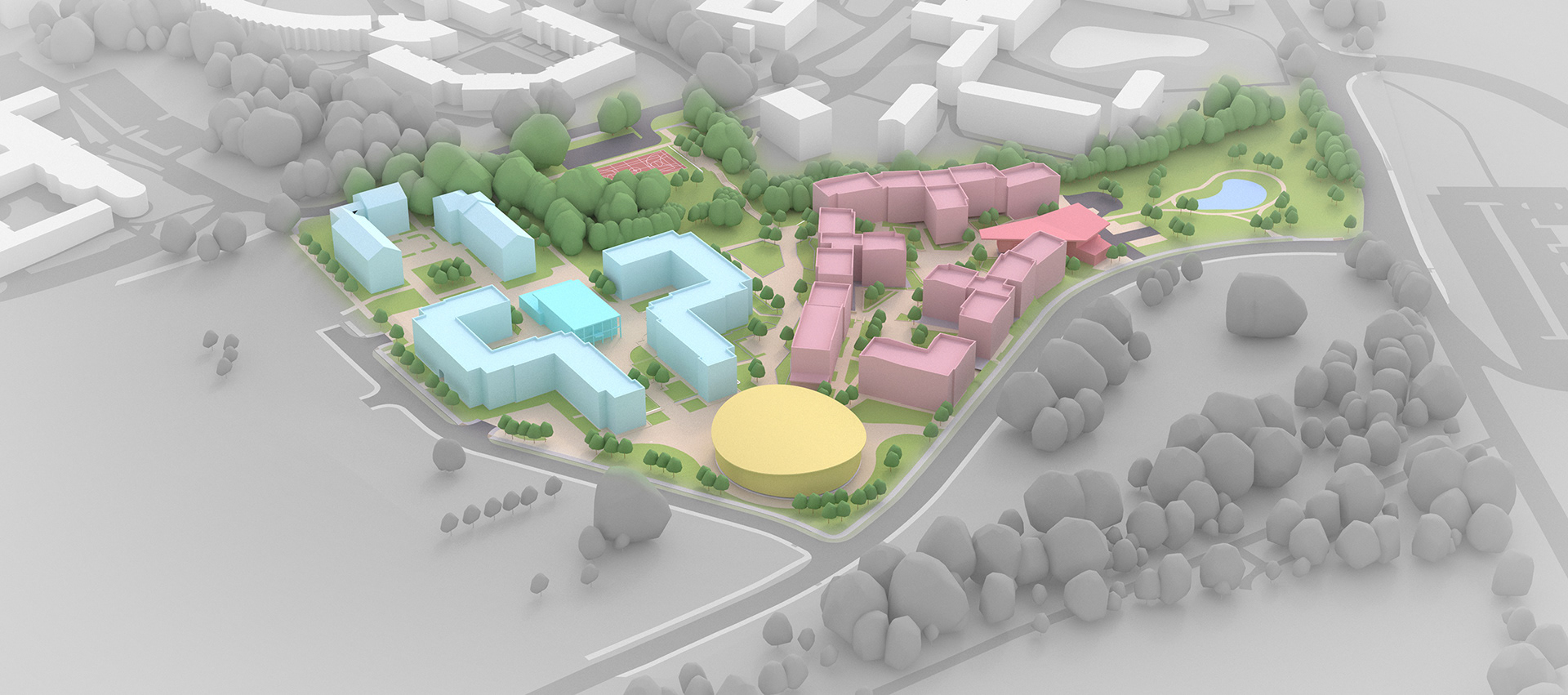 The scheme was designed to accommodate two separate, and unique colleges on the site. These are split into the traditional, red brick, linear college to one side of the tree lined avenue at the centre, and the more angular formed grey finish college to the other. Each college has its own common room/ social building which includes bar area, study spaces and staff offices.
The circular form Hub building, housing dining, gym, music rooms and staff offices is centred between the two colleges at the end of the main pedestrian route.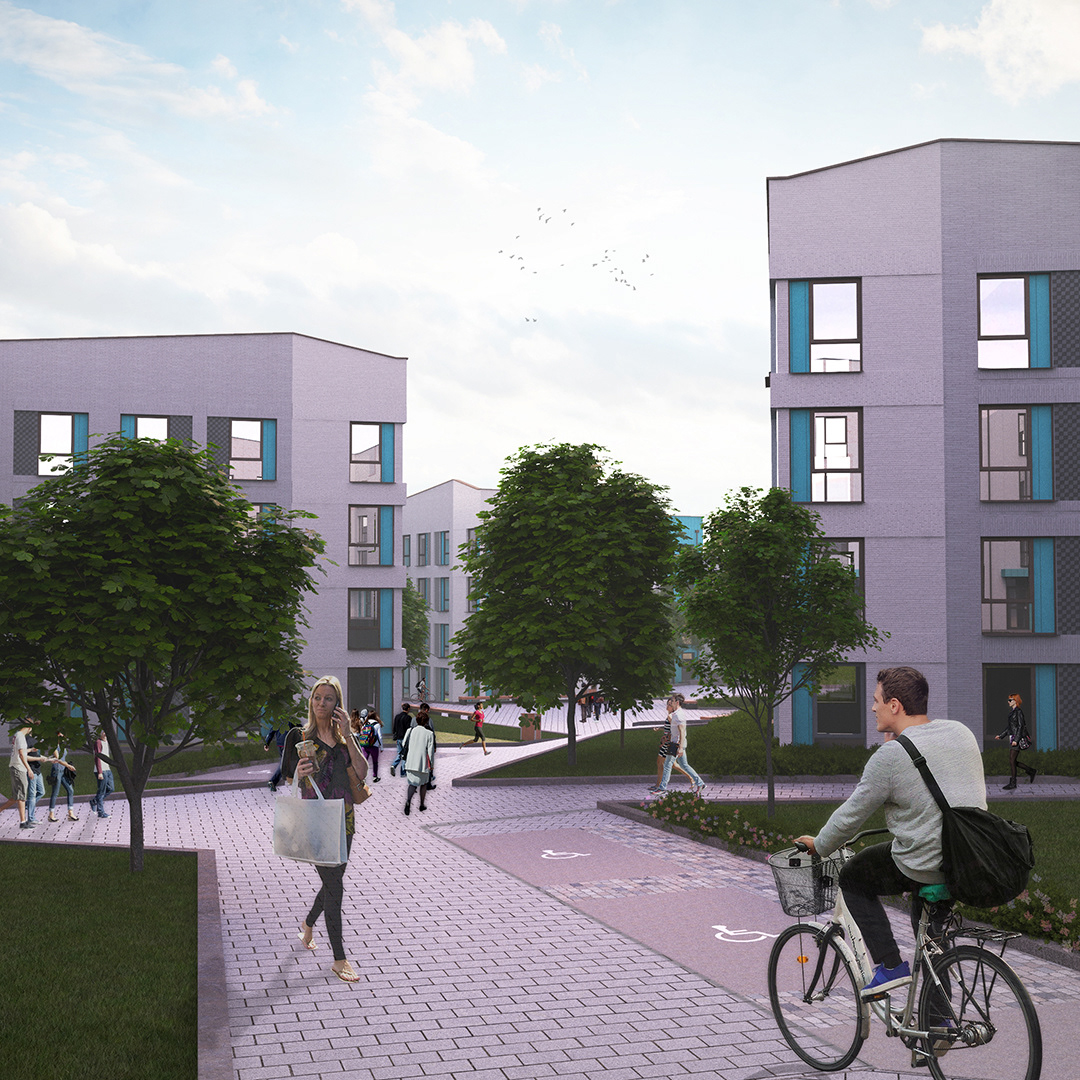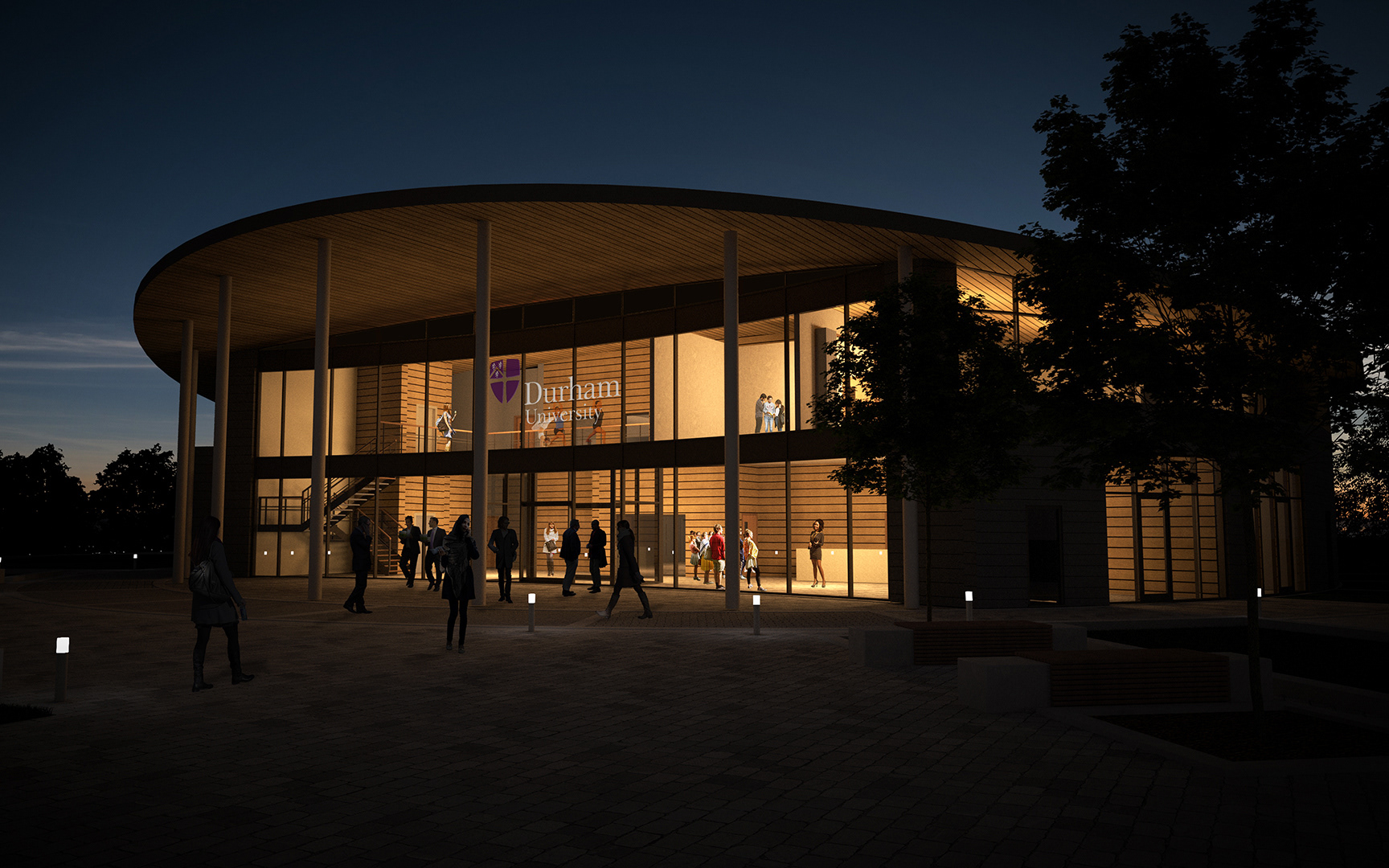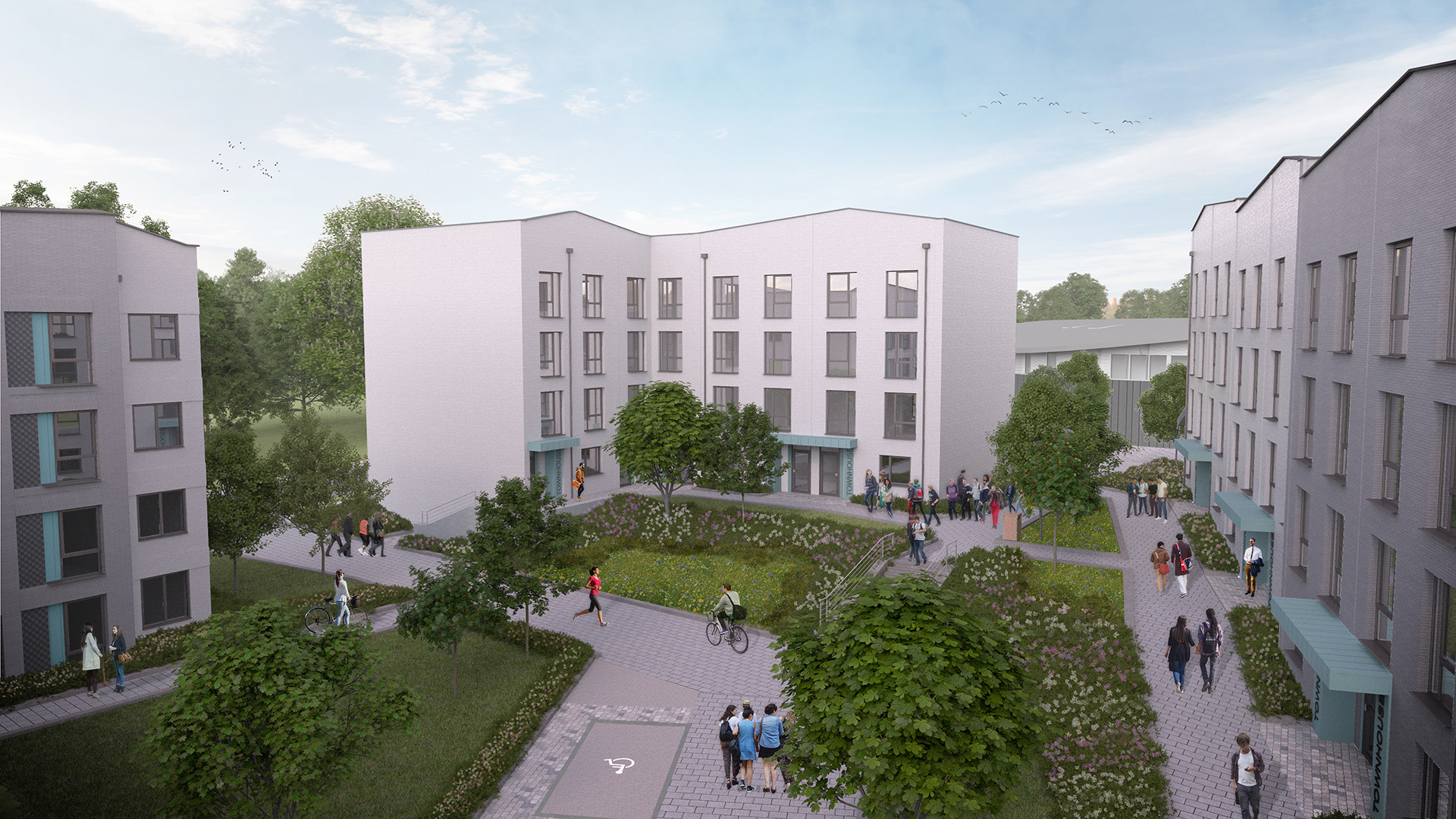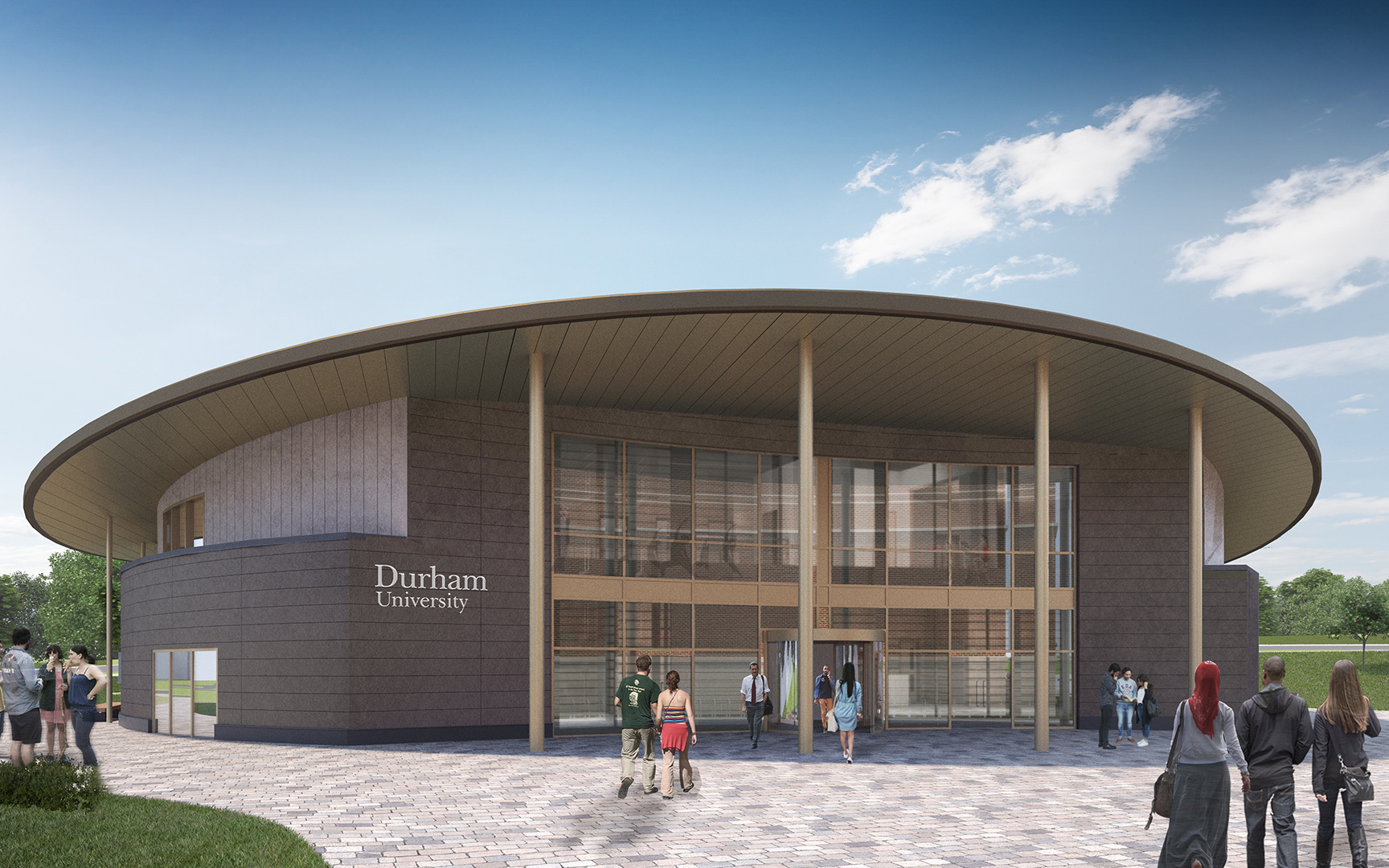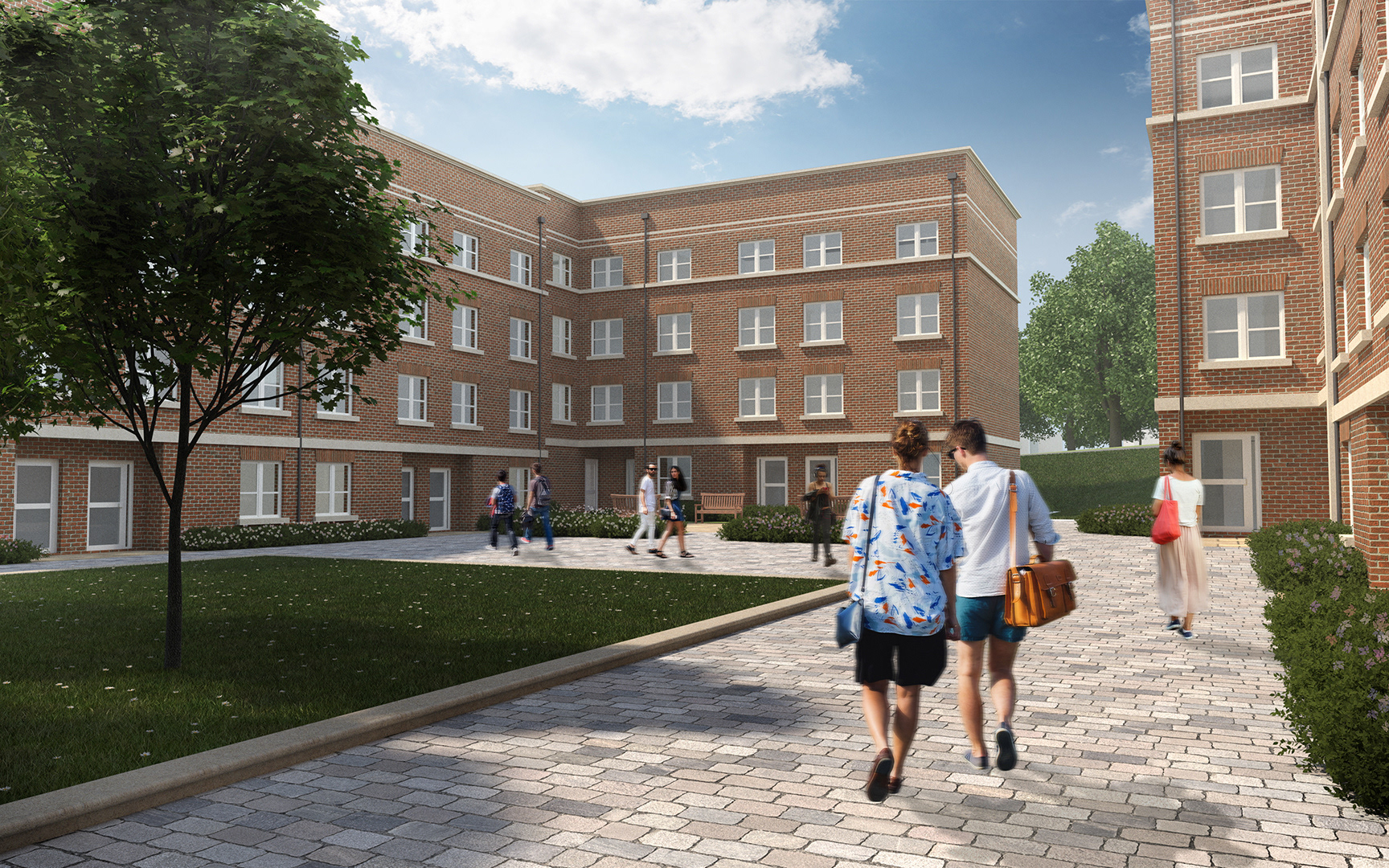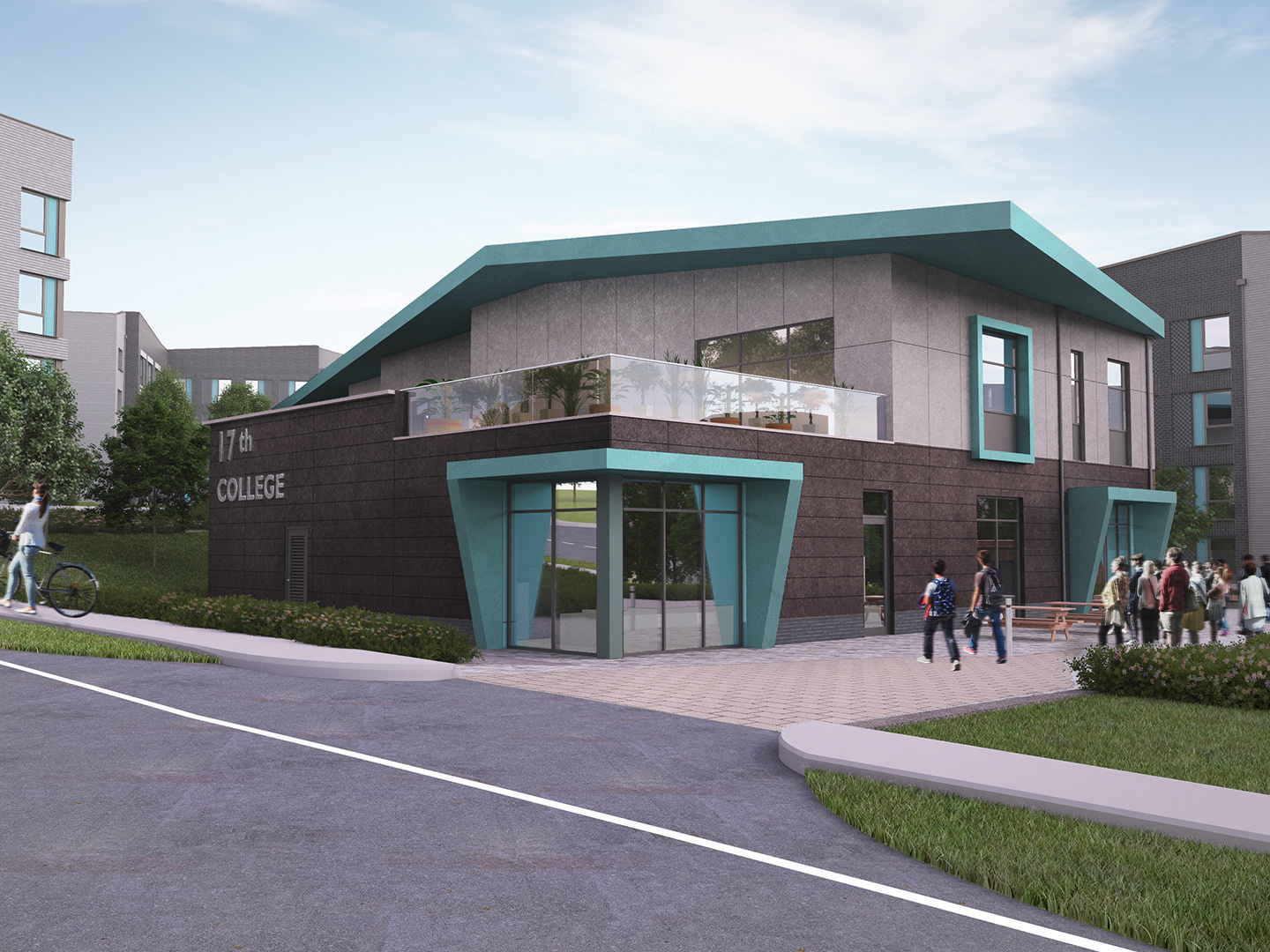 This project was the first opportunity we had to try out the 3D virtual reality images which I learned to produce through SketchUp and V-Ray. The image below shows the dining hall in the Hub building set up for a graduation dinner. This was used to present the interior schemes to the University and proved a hugely useful tool at this stage in the process.