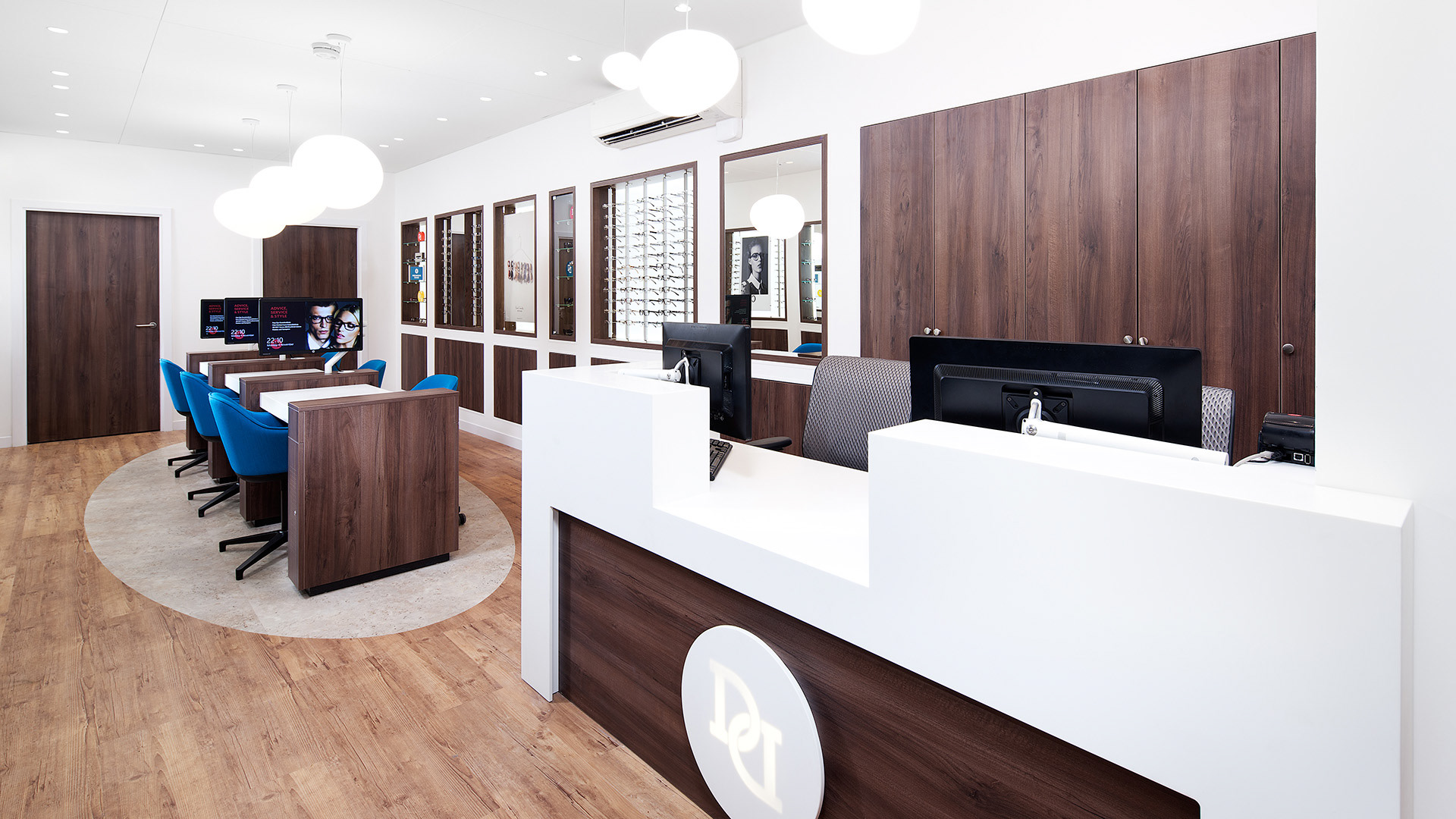 Douglas Dickie is an opticians practice in Aberdeen owned and run by the Duncan and Todd chain of stores. This project was the first of a series of fitouts to look at what improvements could be made to the store on a tight budget.
We worked with the client and the brand agency appointed for the re-brand of the company to produce the design for this and other practices. I became involved in the project during the concept stage to help rationalise the original ideas which weren't suited to the client's needs.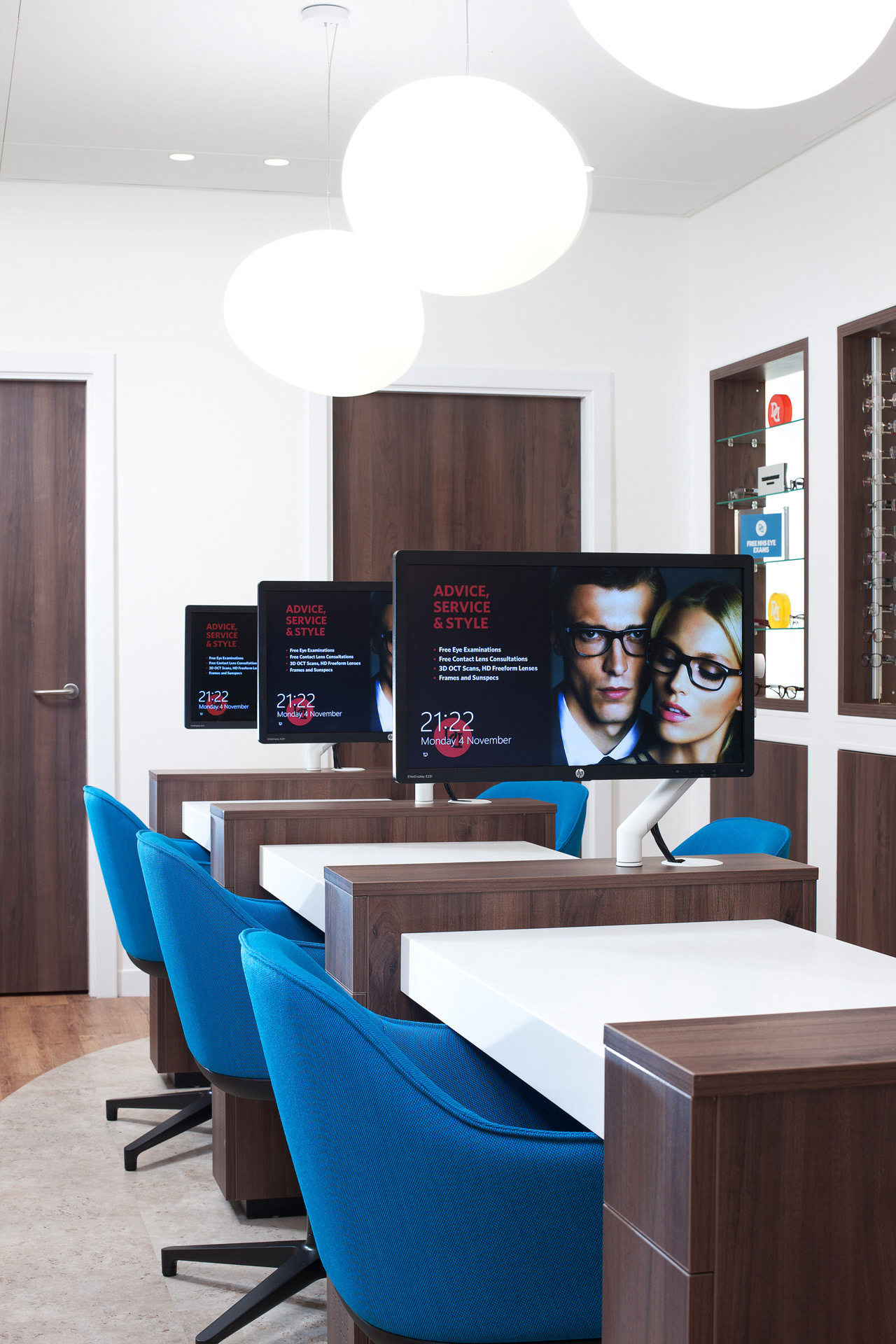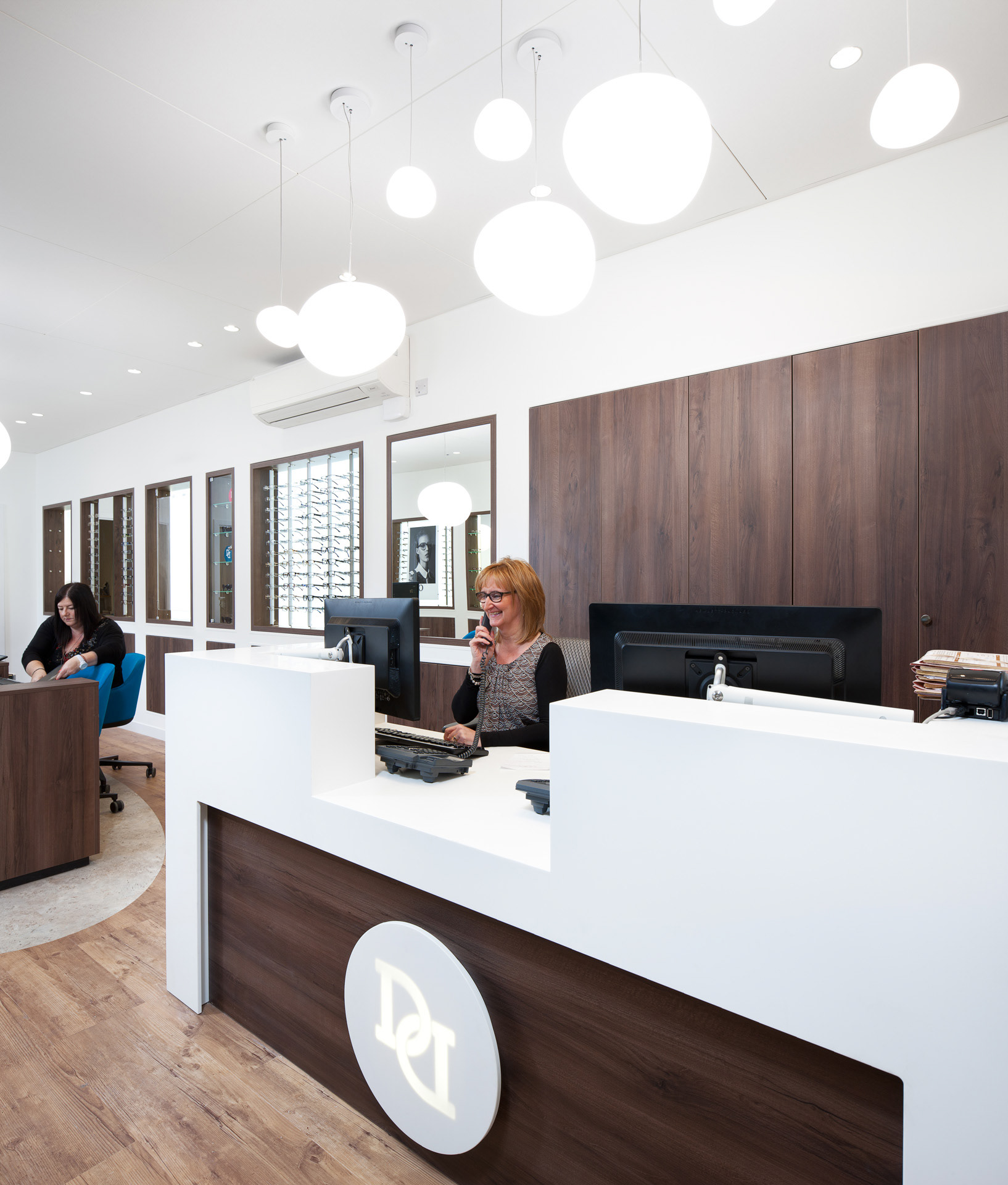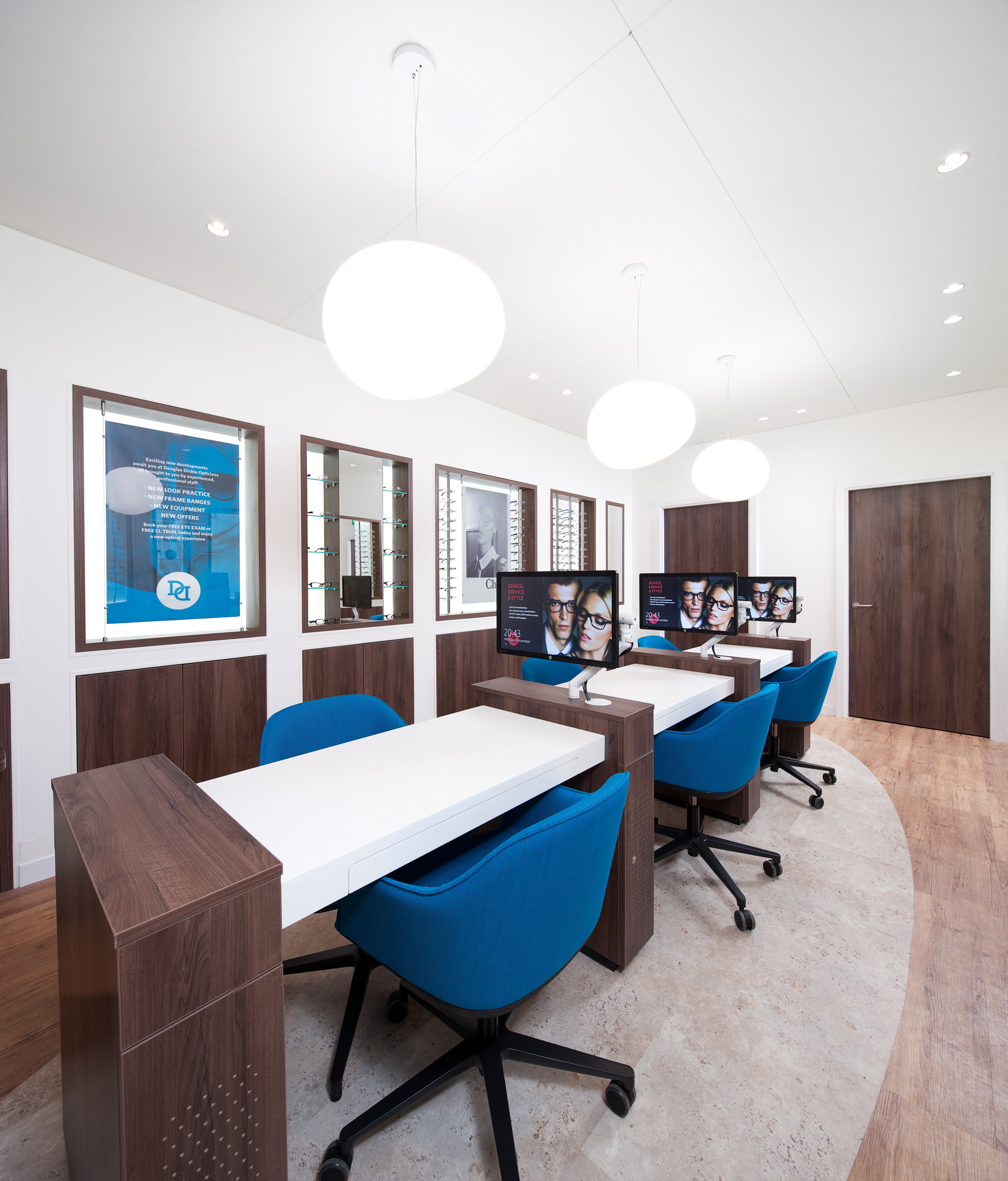 I became the main point of contact for both client and graphic designers and took on a major role within the project. I produced concept drawings, bespoke joinery construction drawings and 3D renderings for the scheme, as well as making the required applications for advertisement consent and to Building Control. I led client meetings, dealt with furniture, joinery & lighting suppliers, designed signage and administered the Minor Works building contract for the project.


The construction programme was only two weeks on site due to costs of shutting down the store. We achieved this through early involvement with a preferred, experienced fitout contractor. We were able to mitigate unavoidable issues on site, including the discovery of asbestos behind the original shopfront by reacting quickly and coming up with creative solutions.